Souvenir banknotes as keepsakes
0-Euro souvenir banknotes enjoy worldwide great popularity. Coveted by collectors and tourists alike, these banknotes – which are inspired by a real banknote – are perfectly suited as an addition to your location's souvenir product range. The banknote is printed as a limited edition with your site-specific design. Our banknote dispenser does not require a constant power source, a built-in rechargeable battery provides it with the energy it requires. Thanks to its space-saving and slender shape, this machine can be set up at any desired spot.
Popular souvenir with trend-factor

enhanced memorability + increased customer loyalty

customized design with numerous extras
Souvenir banknote by Penny Press
Features and specifications
The souvenir banknote by Penny Press Europe is based on the design of a real Euro bill. Printed on paper with added cotton content, the banknote has been given various finishes which are similar to security features of Euro banknotes. To achieve this look, two different embossing processes were used: The tactile markings on the left edge are the result of by blind embossing. The decorative strip in the center area, the declaration of value in the lower right corner and the company seal on the right are embossed using silver-colored hot foil. Consecutive numbering makes each note unique – as a standard, we offer editions of 5,000 pieces. But of course higher numbered series are possible as well. Your desired motif is placed on the front – a collage of different motifs matching your location is also possible – as well as the custom title of your banknote. The back shows a collection of European landmarks.
Front side with site-specific motif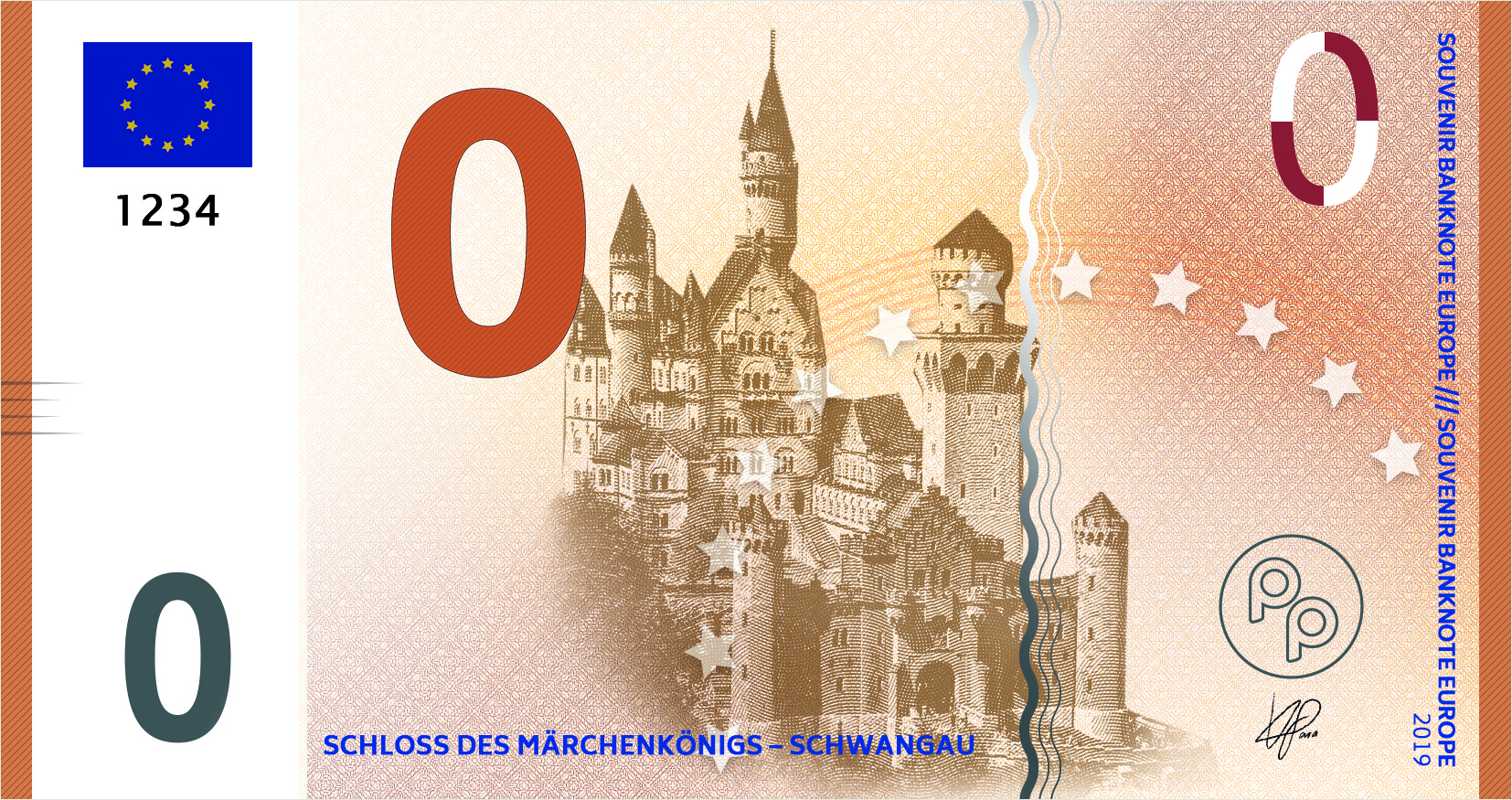 6
company seal and
artist's signature
7
special paper with
cotton content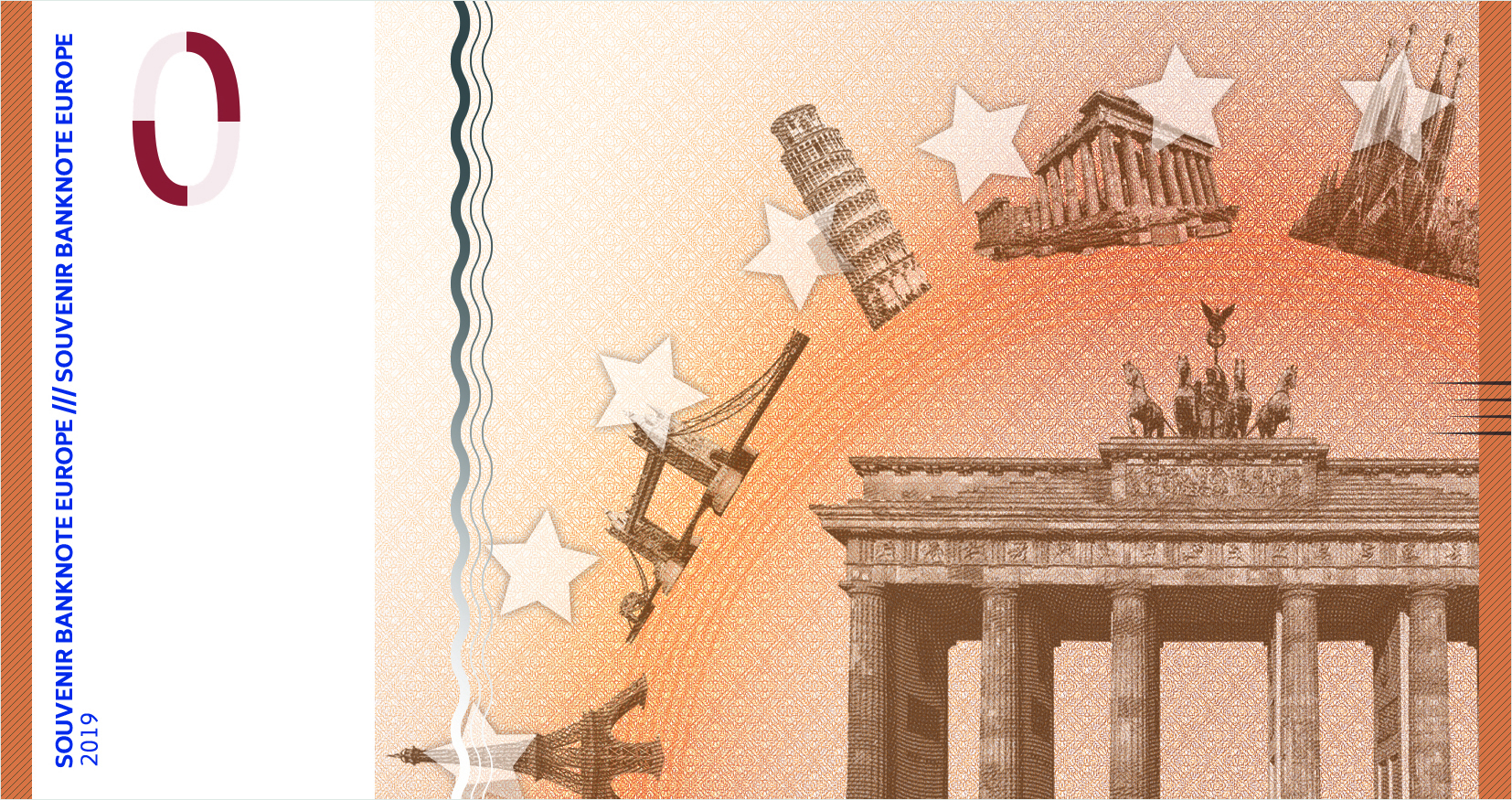 Banknote dispensers by Penny Press Europe
Our banknote dispensers can be customized according to your specifications. In addition to the banknote motif, the machine housing is adapted to suit your branding. Penny Press Europe offers many possibilities to refine your dispensers: covered with an individual photo motif or varnished in one of a multitude of colors, finished with wood decor or metal – our creative team will gladly develop the concept for your perfect banknote dispenser.
The high-quality, durable materials used for the machine ensure that the banknote dispenser can be set up indoors or outdoors, depending on your location's requirements. With its economical dimensions of 160 x 50 x 12 cm (foundation 70 x 60 cm) our user friendly dispenser is easy to manoeuvre. We can also offer you further options to facilitate a simplified transport "on tour" – such as wheels and a custom-made transport case.
With Penny Press Europe, you can count on an all-inclusive service: We take care of the design and construction of your banknote dispenser, organise the transport and set up the machine at your location. Maintenance and repairs are carried out by our technical personnel – and if you have any questions, our customer service will be happy to assist you at any time.